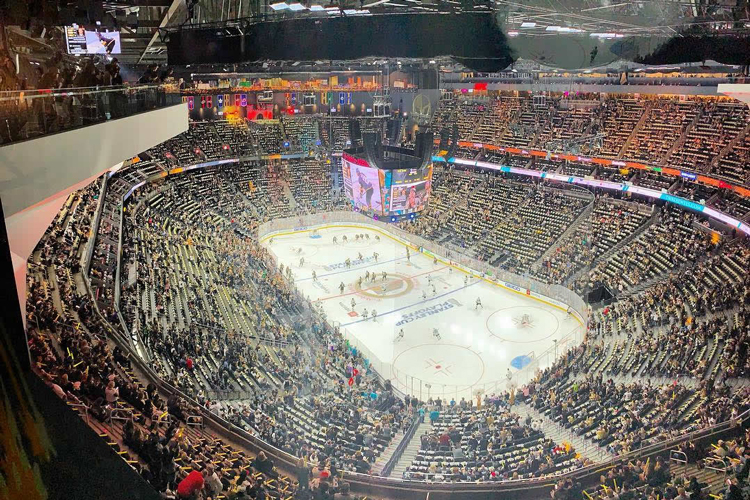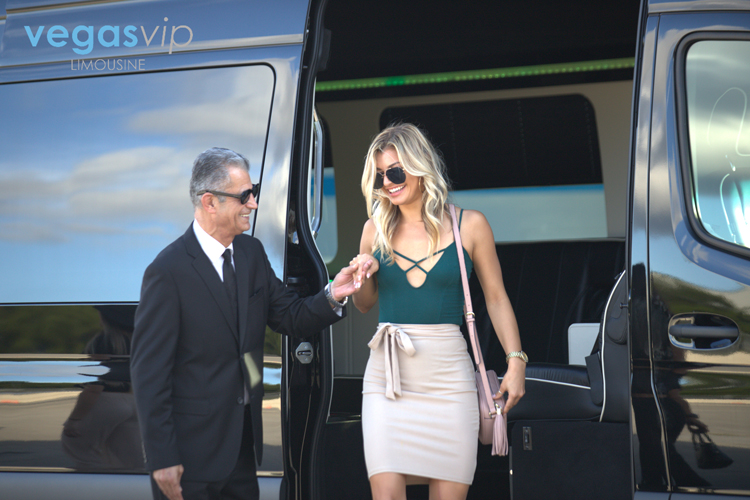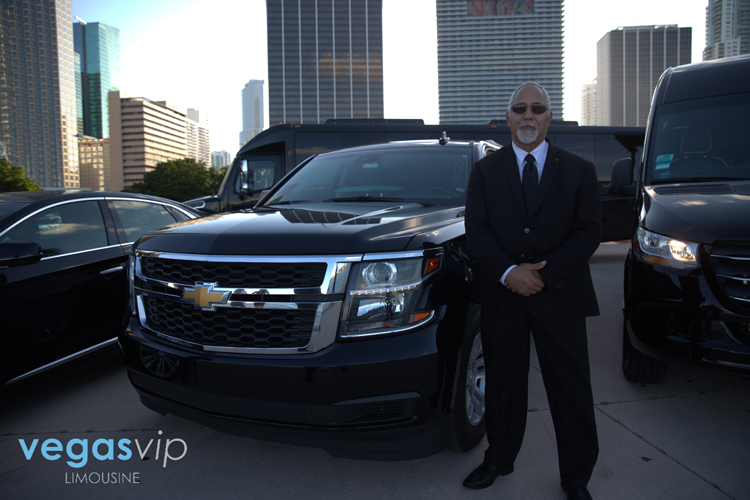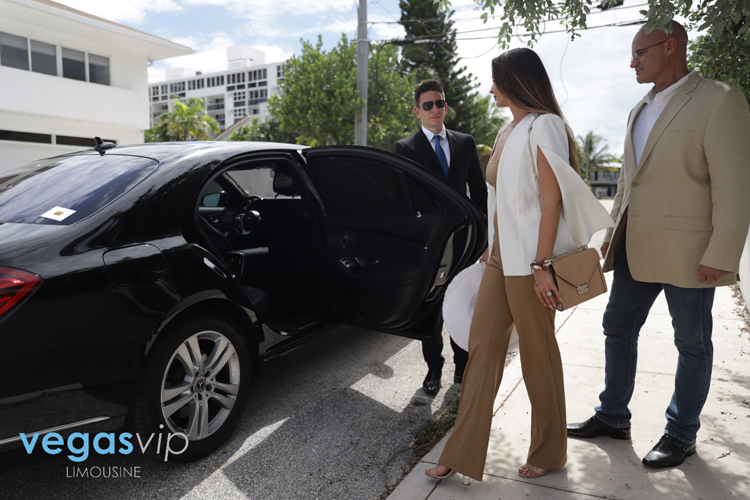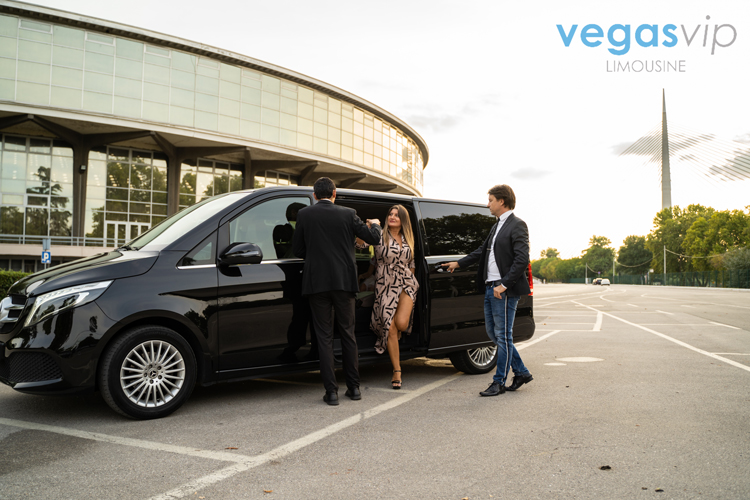 Roundtrip Transfer to T-Mobile Arena
T-Mobile Arena has quickly become one of the most popular sports and entertainment venues in Las Vegas. Situated just west of the famous Las Vegas Strip, the T-Mobile Arena is a multi-purpose indoor space and the home venue for the National Hockey League's Vegas Golden Knights.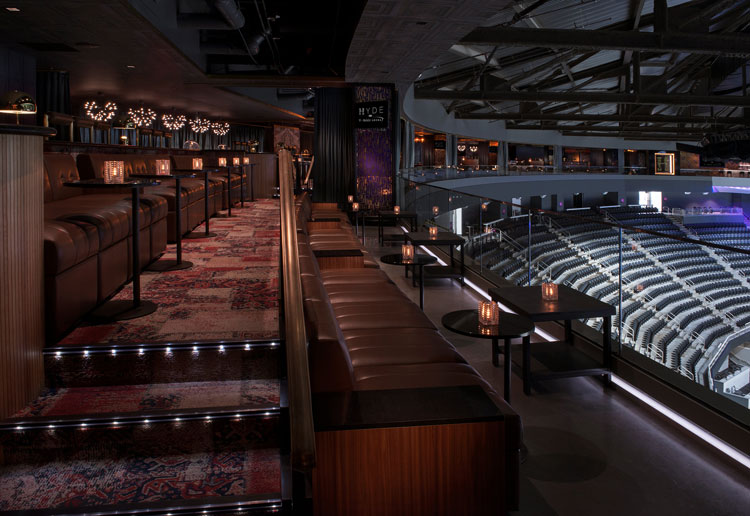 The 20,000-seat venue hosts more than 100 events each year, including boxing, basketball, hockey, UFC, and other sporting events. Other events are also held at T-Mobile Arena, such as family shows, award shows, and major headline entertainment.
With its world-class Las Vegas-style design, eight event-level suites, two party suites, and 44 luxury suites, the T-Mobile Arena offers an elevated way to enjoy incredible shows and events. The only thing left to decide is how you will be getting to and from the venue while in Vegas.
Choosing Las Vegas Transportation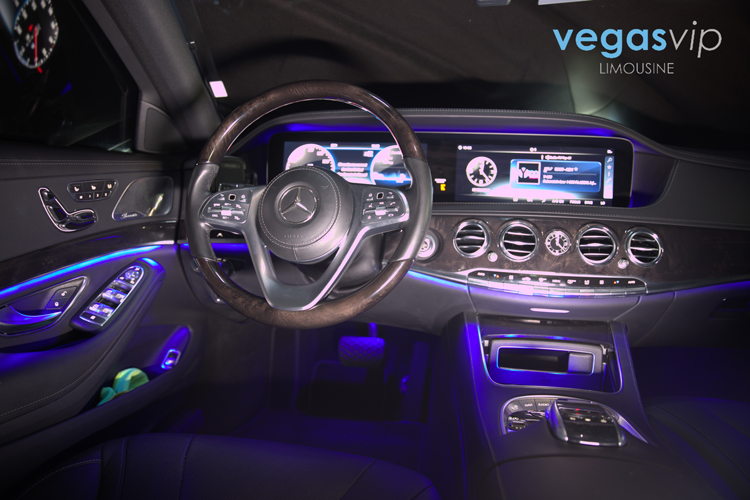 With a population of approximately 645,000 and more than 42 million visitors each year, Las Vegas is a busy city with so much going on all the time. If driving is not an option, you'll likely land in Las Vegas at the Harry Reid International Airport, conveniently located just two miles from Las Vegas Boulevard. With proper planning, you can have a luxury limousine pick you up directly from the airport, saving you both time and stress.
Limos are a fun and sophisticated way to get from the airport to your hotel or anywhere else you'd like to go, such as the T-Mobile Arena. They are especially great for parties, whether you're celebrating a birthday, anniversary, bachelor party, bachelorette party, or just a girls' or guys' night out. With professional limo service, you'll have the opportunity to choose from a fleet of incredible luxury vehicles and be given your own personal driver who is knowledgeable of the local area and can provide insider tips.
Vegas VIP Limousine is where you'll find the best selection of luxury vehicles to book. Established in 2013, Vegas VIP Limousine is Las Vegas' premier transportation company and a pioneer of the party bus concept in Vegas. Vehicles are available for hire hourly, daily, or longer, based on your unique needs. There is no better way to travel in style at an affordable price.
Vehicle Options at Vegas VIP Limousine
When it comes to choosing the best vehicle for your visit to Las Vegas, there are a few things you'll want to consider, such as your vehicle style preference, the number of passengers, and what amenities you're looking for in a luxury vehicle.
At Vegas VIP Limousine, you'll find many vehicle styles. If you prefer a more traditional limo, consider the sleek Mercedes Stretch Sedan Limo with upscale leather wrap-around seating, tinted windows for privacy, a minibar, and soft ambient lighting. The Super Stretch Limo also offers a classic look with seating for up to eight people and comfy interiors.
If you prefer to book a vehicle that makes an even bigger impression, consider a Stretch Hummer Limo. Outfitted with plush leather seats, nightclub-style lighting, a dynamic sound system, and a minibar, this limo style is sure to you noticed. Best of all, you can find the Stretch Hummer Limo in both black and pink.
One of the most important aspects to consider when choosing a vehicle to book is how many people will be traveling with you. If it will just be you and a significant other, you might want the lavish Stretch Sedan Limo which can hold up to three passengers. For slightly larger groups, the Party Bus which holds up to 14 passengers is a great option. If you're bringing dozens of friends, the Giant Limo can accommodate up to 30 passengers and the Super Large Party Bus can comfortably hold up to 40 guests.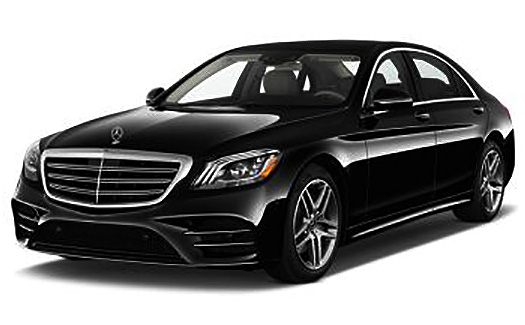 Up to 3 Passenger
Luggage Capacity: 2
book Sedan Limo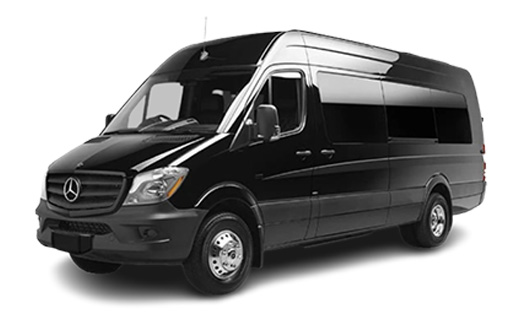 Up to 14 Passenger
Luggage Capacity: 2
BOOK EXECUTIVE SPRINTER LIMO
If you're planning a visit to the T-Mobile Arena and the surrounding Las Vegas area, you'll need reliable transportation. Check out our fleet of incredible limousines at Vegas VIP Limousine and book your favorite today.
Vegas Golden Knights 2022 - 2023 Home Schedule

October:

Tue. Oct. 11 at Los Angeles 7 p.m.:
VS
Thu. Oct. 13 vs. Chicago 7 p.m.:
VS
Sat. Oct. 15 at Seattle 7 p.m.:
VS
Tue. Oct. 18 at Calgary 6 p.m.:
VS
Thu. Oct. 20 vs. Winnipeg 7 p.m.:
VS
Sat. Oct. 22 vs. Colorado 7 p.m.:
VS
Mon. Oct. 24 vs. Toronto 7:00 p.m.:
VS
Tue. Oct. 25 at San Jose 7:30 p.m.:
VS
Fri. Oct. 28 vs. Anaheim 3 p.m.:
VS
Sun. Oct. 30 vs. Winnipeg 5 p.m.:
VS

November:

Tue. Nov. 1 at Washington 4 p.m.:
VS
Thu. Nov. 3 at Ottawa 4 p.m.:
VS
Sat. Nov. 5 at Montreal 4 p.m.:
VS
Tue. Nov. 8 at Toronto 4 p.m.:
VS
Thu. Nov. 10 at Buffalo 4 p.m.:
VS
Sat. Nov. 12 vs. St. Louis 7 p.m.:
VS
Tue. Nov. 15 vs. San Jose 7 p.m.:
VS
Thu. Nov. 17 vs. Arizona 7 p.m.:
VS
Sat. Nov. 19 at Edmonton 7 p.m.:
VS
Mon. Nov. 21 at Vancouver 7:30 p.m.:
VS
Wed. Nov. 23 vs. Ottawa 7 p.m.:
VS
Fri. Nov. 25 vs. Seattle 5 p.m.:
VS
Sat. Nov. 26 vs. Vancouver 7 p.m.:
VS
Mon. Nov. 28 at Columbus 4 p.m.:
VS

December:

Thu. Dec. 1 at Pittsburgh 4 p.m.:
VS
Sat. Dec. 3 at Detroit 4 p.m.:
VS
Mon. Dec. 5 at Boston 4 p.m.:
VS
Wed. Dec. 7 vs. N.Y. Rangers 7 p.m.:
VS
Fri. Dec. 9 vs. Philadelphia 7 p.m.:
VS
Sun. Dec. 11 vs. Boston 5 p.m.:
VS
Tue. Dec. 13 at Winnipeg 5 p.m.:
VS
Thu. Dec. 15 at Chicago 5:30 p.m.:
VS
Sat. Dec. 17 vs. N.Y. Islanders 7 p.m.:
VS
Mon. Dec. 19 vs. Buffalo 7 p.m.:
VS
Wed. Dec. 21 vs. Arizona 7 p.m.:
VS
Fri. Dec. 23 vs. St. Louis 7 p.m.:
VS
Tue. Dec. 27 at Los Angeles 7:30 p.m.:
VS
Wed. Dec. 28 at Anaheim 7 p.m.:
VS
Sat. Dec. 31 vs. Nashville 12 p.m.:
VS
January:
Mon. Jan. 2 at Colorado 6 p.m.:
VS
Thu. Jan. 5 vs. Pittsburgh 7 p.m.:
VS
Sat. Jan. 7 vs. Los Angeles 7 p.m.:
VS
Thu. Jan. 12 vs. Florida 7 p.m.:
VS
Sat. Jan. 14 vs. Edmonton 7 p.m.:
VS
Mon. Jan. 16 vs. Dallas 3 p.m.:
VS
Thu. Jan. 19 vs. Detroit 7 p.m.:
VS
Sat. Jan. 21 vs. Washington 7 p.m.:
VS
Sun. Jan. 22 at Arizona 5 p.m.:
VS
Tue. Jan. 24 at New Jersey 4 p.m.:
VS
Fri. Jan. 27 at N.Y. Rangers 4 p.m.:
VS
Sat. Jan. 28 at N.Y. Islanders 4:30 p.m.:
VS

February:

Tue. Feb. 7 at Nashville 5 p.m.:
VS
Thu. Feb. 9 at Minnesota 5 p.m.:
VS
Sun. Feb. 12 vs. Anaheim 12 p.m.:
VS
Thu. Feb. 16 vs. San Jose 7 p.m.:
VS
Sat. Feb. 18 vs. Tampa Bay 7:30 p.m.:
VS
Tue. Feb. 21 at Chicago 5:30 p.m.:
VS
Thu. Feb. 23 vs. Calgary 7 p.m.:
VS
Sat. Feb. 25 vs. Dallas 7 p.m.:
VS
Mon. Feb. 27 at Colorado 6 p.m.:
VS

March:

Wed. March 1 vs. Carolina 7 p.m.:
VS
Fri. March 3 vs. New Jersey 7 p.m.:
VS
Sun. March 5 vs. Montreal 3 p.m.:
VS
Tue. March 7 at Florida 4 p.m.:
VS
Thu. March 9 at Tampa Bay 4 p.m.:
VS
Sat. March 11 at Carolina 4 p.m.:
VS
Sun. March 12 at St. Louis 4 p.m.:
VS
Tue. March 14 at Philadelphia 4 p.m.:
VS
Thu. March 16 vs. Calgary 7 p.m.:
VS
Sun. March 19 vs Columbus 1 p.m.:
VS
Tue. March 21 at Vancouver 7 p.m.:
VS
Thu. March 23 at Calgary 6 p.m.:
VS
Sat. March 25 at Edmonton 7 p.m.:
VS
Tue. March 28 vs. Edmonton 7 p.m.:
VS
Thu. March 30 at San Jose 7:30 p.m.:
VS

April:

Sat. April. 1 vs. Minnesota 7 p.m.:
VS
Mon. April 3 at Minnesota 5 p.m.:
VS
Tue. April 4 at Nashville 5 p.m.:
VS
Thu. April 6 vs. Los Angeles 7 p.m.:
VS
Sat. April 8 at Dallas 5 p.m.:
VS
Tue. April 11 vs. Seattle 7 p.m.:
VS
Thu. April 13 at Seattle 7 p.m.:
VS
VIP Limo Packages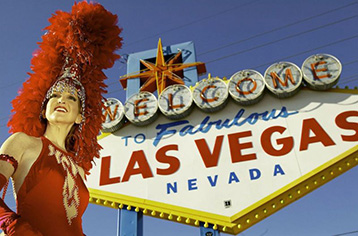 WELCOME SIGN

✔ Pick up from your hotel

✔ Two hours Las Vegas strip tour

✔ Welcome sign photo stop

✔ Drop off to your hotel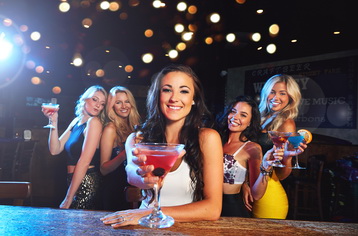 BACHELORETTE PARTY

✔ Pick up from your hotel

✔ Hummer Limo Transportation

✔ VIP entry to 3 nightclubs

✔ No Line, No Cover, Gratuity Included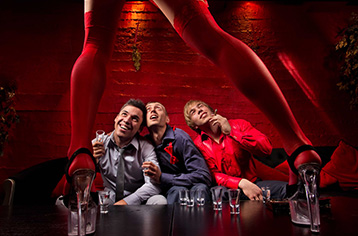 STRIP CLUB TOUR

✔ 4 hour SUV Limo Charter

✔ VIP entry to Nightclub

✔ VIP entry to Strip Club

✔ No Line, No Cover, Gratuity Included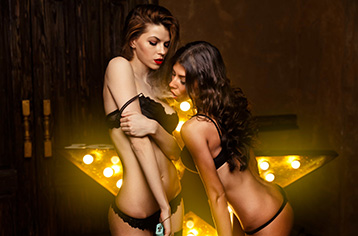 BACHELOR PARTY

✔ Pick up from your hotel

✔ VIP entry to 3 strip clubs

✔ VIP Host

✔ All Inclusive