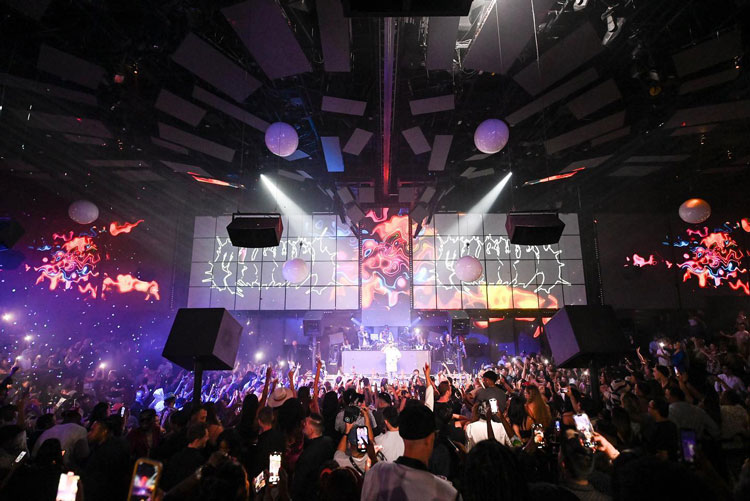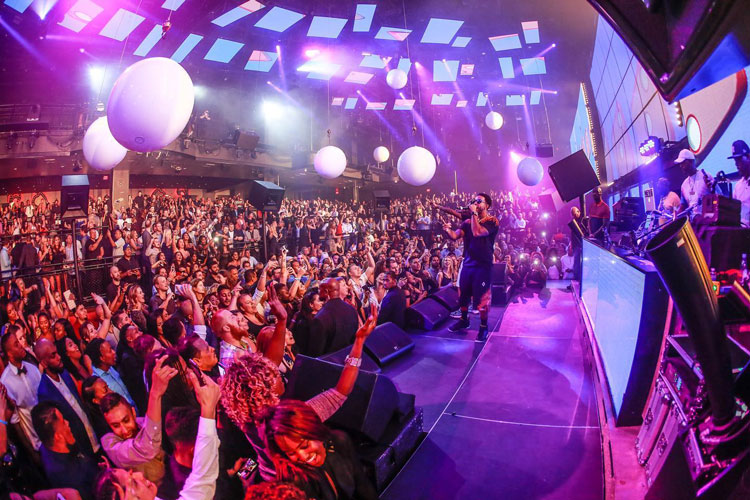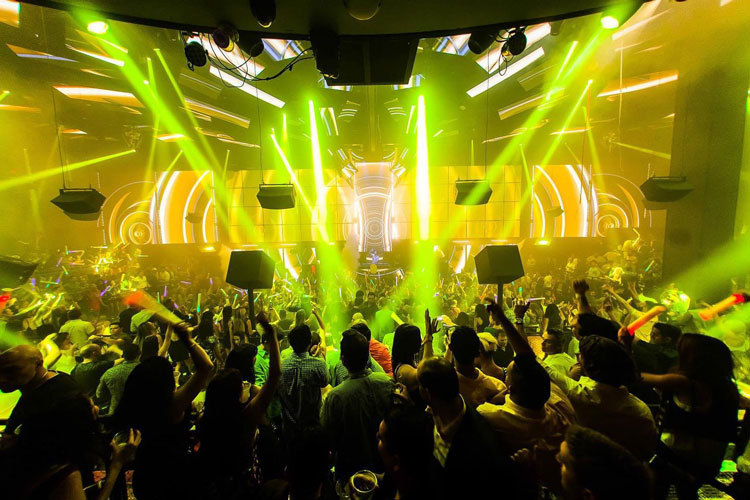 Light Club Transportation from Your Hotel
Light Nightclub in Las Vegas has become a hot spot for electronic music. Guests will find this popular venue inside the Mandalay Bay, a unique destination resort set on 120 acres. Light is known for bringing guests the perfect combination of cutting-edge creativity, incredible music, and an impeccable nightlife experience. More than your average nightclub, Light offers massive video walls and Cirque du Soleil acrobatics that will take your nightclub experience to the next level.
Light is open every Friday and Saturday and table service is available upon request. Stop by on Wednesday nights for Industry Night and you'll find staff from other nightclubs around the city in attendance. The venue is known for playing a lot of hip hop with the occasional EDM, reggaeton, and Top 40. Of course, you'll want a great place to sit while enjoying the music. Light offers tables throughout the venue but some of the best tables are the dance floor tables. The first tier and second tier tables also offer a great view but may be smaller and sometimes in shared spaces.
If you're planning a trip to Las Vegas to visit Light Nightclub or other destinations, there are several things you'll want to consider. One of the most important decisions you'll need to make pertains to transportation. While public transportation is available in Las Vegas, there are many downsides to sharing a vehicle with strangers. Instead, consider booking your own private limousine for you and your group during your time in Las Vegas.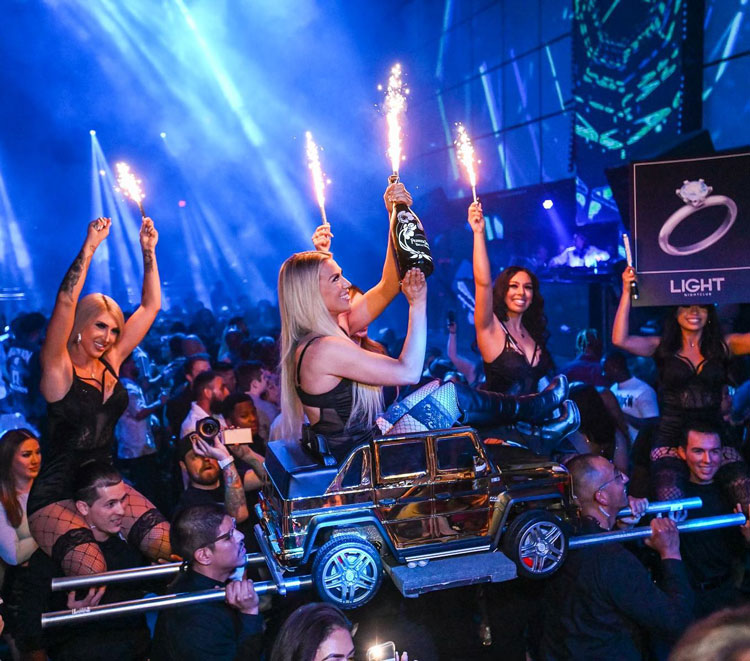 Why Book Limo Service in Las Vegas?
Not sure if booking a limousine is the right choice for you? There are endless benefits of professional limo service, especially in cities like Las Vegas. Limo Service is perfect for special occasions, such as birthday parties, bachelor parties, and bachelorette parties. If you're hosting a guys' or girls' weekend that involves club hopping or simply in town as a way to relax and let loose, you'll want reliable transportation and a professional driver behind the wheel.
Limo service is also ideal for individuals who want to avoid the stress involved in securing transportation. As soon as you arrive at the airport, you can have a limo waiting for you. Your limo can also bring you back to the airport at the end of your visit so that you don't miss your flight back home. Limo service is also suitable for other occasions, such as business or corporate travel. Maybe you want to impress your business partner or a client with the comfort and extravagance of a modern limousine.
Vegas VIP Limousine's Fleet of Vehicles
At Vegas VIP Limousine, you'll discover an impressive fleet of limousines available to book for your upcoming trip to Las Vegas. Some of our most popular vehicles include:
Party Bus – Can accommodate up to 14 passengers
Super Stretch SUV Limo – Can accommodate up to 28 passengers
Pink Hummer Limo – Can accommodate up to 16 passengers
Giant Limo – Can accommodate up to 30 passengers
Hummer Limo – Can accommodate up to 16 passengers
8 Passenger Limo – Can accommodate up to 8 passengers
Stretch Sedan Limo – Can accommodate up to 3 passengers
6 Passenger SUV Limo – Can accommodate up to 6 passengers
Limo Bus – Can accommodate up to 30 passengers
Super Large Party Bus – Can accommodate up to 40 passengers
Luxury transportation is not only limited to the rich and famous. Professional limo service is now an affordable way to get around. If you're planning a trip to Las Vegas, compare vehicles in our fleet and book your limo today.
VIP Limo Packages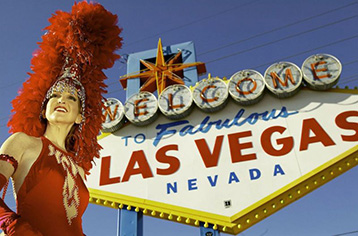 WELCOME SIGN

✔ Pick up from your hotel

✔ Two hours Las Vegas strip tour

✔ Welcome sign photo stop

✔ Drop off to your hotel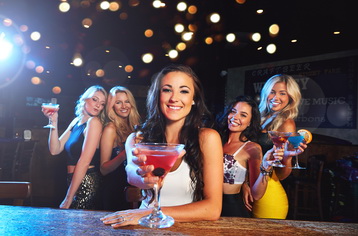 BACHELORETTE PARTY

✔ Pick up from your hotel

✔ Hummer Limo Transportation

✔ VIP entry to 3 nightclubs

✔ No Line, No Cover, Gratuity Included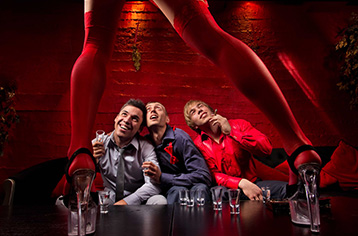 STRIP CLUB TOUR

✔ 4 hour SUV Limo Charter

✔ VIP entry to Nightclub

✔ VIP entry to Strip Club

✔ No Line, No Cover, Gratuity Included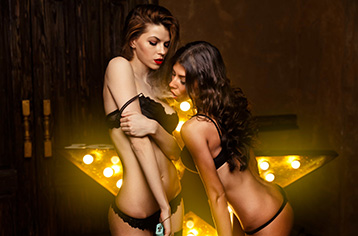 BACHELOR PARTY

✔ Pick up from your hotel

✔ VIP entry to 3 strip clubs

✔ VIP Host

✔ All Inclusive