Las Vegas has long been dubbed the marriage capital of the world. Each year, the city performs over 120,000 marriage ceremonies, ranging from drive-thru wedding chapels to extravagant church weddings. Even if you decide not to tie the knot in Las Vegas, you may still want to have your honeymoon there.
With a Vegas honeymoon, anything goes. From the dazzling entertainment and bright neon lights to the luxury shopping and towering resorts and casinos, the city offers the perfect combination of fun and romance. If you're craving an over-the-top honeymoon experience, here are a few things you should know.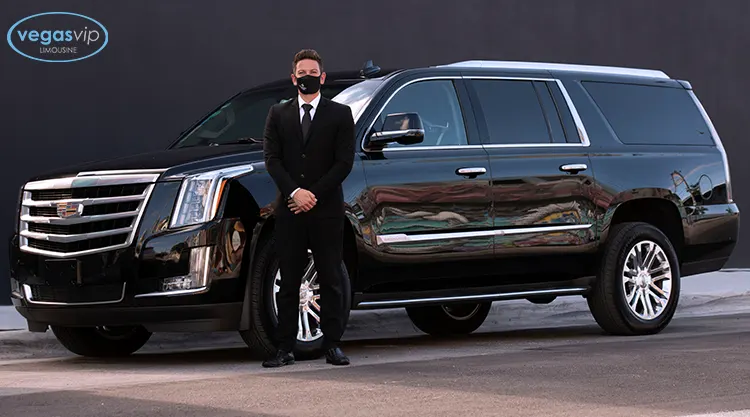 Traveling to Vegas
Vegas is a highly accessible tourist destination that attracts more than 20 million visitors each year. If you're planning a honeymoon in the city, you have several travel options depending on where you live. One of the most popular options for people who live in different states or out of the country is flying. Several airline companies have routes that arrive in Vegas, such as Southwest Airlines, Delta, Alaska Airlines, and Frontier Airlines.
You can also get to Vegas other ways, such as by bus, train, or private car. Of course, these are not always practical, especially for honeymooners seeking privacy. Arriving in Las Vegas from Los Angeles is one of the most common routes. By airplane, this route takes just one hour and ten minutes. Once you arrive in Vegas, you'll want to consider how you'll be getting around.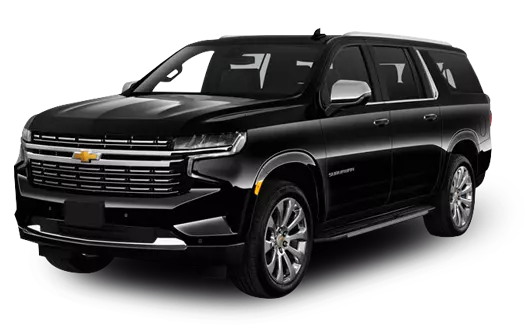 Up to 6 Passenger
Luggage Capacity: 4
book SUV Limo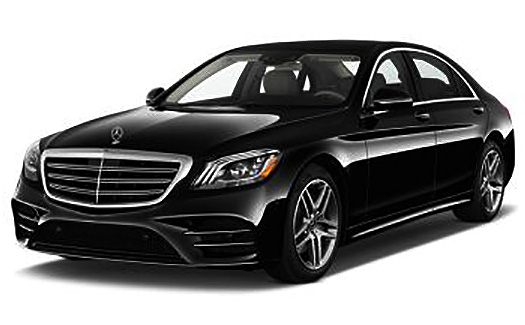 Up to 3 Passenger
Luggage Capacity: 2
book Sedan Limo
Getting Around Vegas
Getting around Las Vegas can be a little tricky without someone behind the wheel that knows the city well. For smooth, relaxing, and stress-free travel around Vegas, you need a Las Vegas limo service. Transportation via luxury limo means you and your new spouse will be transported around the city in style, starting the moment you arrive. Request a limo to pick you up directly from the airport, ensuring that you don't waste a precious moment of your honeymoon on trivial things like finding public transportation.
When it comes to limousines, modern honeymooners have plenty of options to choose from. The Las Vegas Giant SUV Limo is massive with the ability to accommodate up to 30 passengers. While this might seem like overkill for just a newlywed couple, it does provide you with plenty of room to stretch out and is the perfect option if you're looking to spend some of your honeymoon with friends and family. With leather wraparound seating, mood lighting, mini-bar, LCD monitors, and cutting-edge sound systems, the Giant SUV Limo is essentially a party on wheels.
If you prefer something a little smaller, the Super Stretch Limo meshes comfort and style in a sleek limo perfect for honeymooners. The vehicle can fit up to eight guests and offers a range of amenities, such as leather wraparound seating, a mini-bar, and soft ambient lighting. You and your new spouse will feel like celebrities while pulling up to the hottest nightclubs and casinos. Cruise down the famous Las Vegas Strip and take in the sights from the comfort of your private limo
Of course, there are other vehicles to choose from, such as a Stretch Sedan Limo, Hummer Limo, and Mercedes Sprinter. Regardless of which vehicle you choose, there are a few things you can expect from a luxury limo and car rental service. First, you'll have the option to easily book online, saving you time. You'll also be paired with a professional driver that knows the ins and outs of driving in Las Vegas and can safely and promptly get you to your destination on time.
Vegas VIP Limo is your source of luxury limo and car rentals in Las Vegas. You'll also discover convenient and money-saving packages that include entry into premier nightclubs and fine dining establishments. Contact Vegas VIP Limo today to learn more.