Nightclub and Bar Show in Las Vegas is one of the country's most influential gatherings of nightlife, bar, beverage, and hospitality professionals. Each year, the convention is held in Vegas at the Las Vegas Convention Center. The next event is scheduled to run from March 28th to March 29th, 2017. Nightclub and Bar Show is expected to attract more than 39,000 attendees eager to try new products and learn about new technology in the industry. For businesses, this event is an incredible opportunity to propel your business while also having a fun time with other like-minded folks.
The Nightclub and Bar Show has been an annual event for more than 30 years. Each year, it draws in tens of thousands of professionals from all over the United States and from 50+ countries around the world. The upcoming 2017 show is expected to host more than 600 exhibitors on the expo floor. There will also be leading experts from the industry speaking in a comprehensive conference program, as well as a must-experience nightlife lineup. Professionals from all sectors will be there, from single-unit bar owners to national chain operators. If you're in the restaurant, bar, or hospitality industry, you'll want to be in Las Vegas for the Nightclub and Bar Show.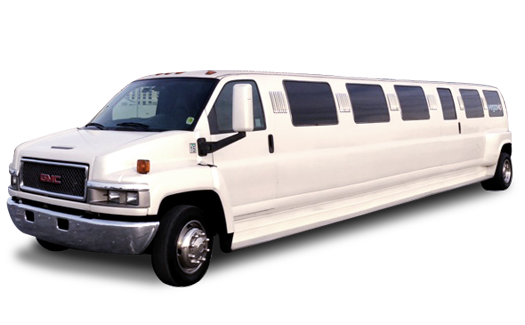 Up to 30 Passenger
Luggage Capacity: 2
book giant limo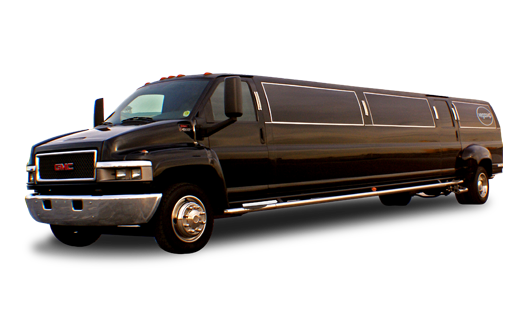 Up to 28 Passenger
Luggage Capacity: 2
BOOK Super Stretch SUV Limo
You've made your reservations for the Nightclub and Bar Show, have your hotel, and know a few places you want to check out while in Vegas. What's the next step? Secure some solid transportation. While there are several options available, none of them can beat a luxury vehicle service. Professional limo services offer industry professionals the safety, convenience, and practicality of a luxury vehicle. Don't end up lost or stuck in traffic on your way to the Nightclub and Bar Show. With a limo service, you can get to your event on time and fully relaxed.
Now that you are in Sin City for the expo why not to check out 100 million dollar interior design spent club XS ? or maybe its closest competitor, most recent mega club Hakkasan; it's currently the most popular club in town but the most expensive one too, bottle service prices start from 3K dollars on back wall tables, go figure! Well, there are all different range of other nightclubs in Sin City, check out this nightclub reviews page of Bachelor Vegas for more info.
When you reserve a vehicle with a limousine service, you can have a dedicated vehicle and driver the minute you arrive to the airport. No need to hail a taxi or search for a rental car service. You can also enjoy a hassle free journey in the passenger compartment of an upscale luxury vehicle. There's no need for you to sit in traffic, find a place to park, or deal with crowds of pedestrians. Simply concentrate on relaxing and prepare for a great day at the Nightclub and Bar Show.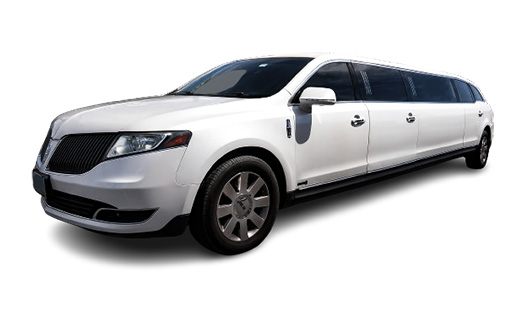 Up to 8 Passenger
Luggage Capacity: 2
book Super Stretch Limo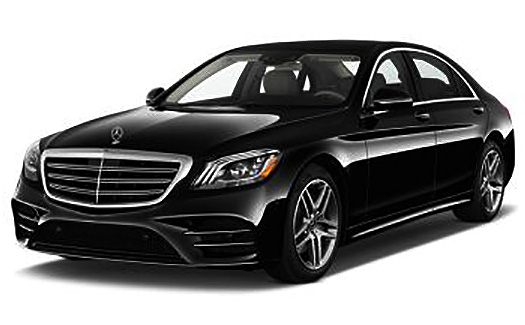 Up to 3 Passenger
Luggage Capacity: 2
book Sedan Limo
When it comes to luxury quality transportation, Vegas VIP Limousine is the best around. Our staff is dedicated to providing you and your group with the customer service and modern luxury vehicles you'd expect when renting a limo. Whether you're attending the Nightclub and Bar Show solo or going with a large group, we have vehicles that can comfortably accommodate up to 30 passengers or more. The fun begins the moment you enter the vehicle. From the custom sound systems and video screens to the LED lighting and mini bars, there's plenty to enjoy as you're transported to your destination.
Our impressive fleet of luxury vehicles consists of sedan limos, stretch limos, giant limos, Hummers, SUV limos, and more. At Vegas VIP Limo, we also offer package deals that ensure that no moment in Vegas is ever dull. After a full day at the Nightclub and Bar Show, spend a few hours at some of the city's most popular nightclubs or gentlemen's clubs. Las Vegas also has numerous dining options to enjoy. You can get all of these great perks in one affordable VIP package. For more information about our luxury transportation options or to reserve your vehicle today, contact us at Vegas VIP Limousine.
VIP Limo Packages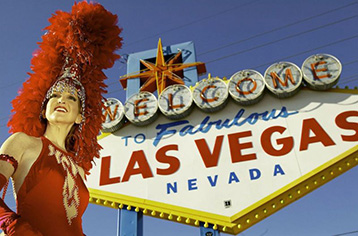 WELCOME SIGN

✔ Pick up from your hotel

✔ Two hours Las Vegas strip tour

✔ Welcome sign photo stop

✔ Drop off to your hotel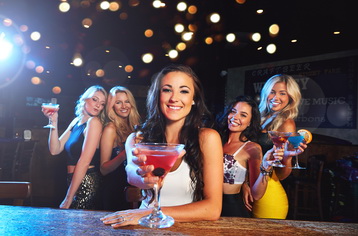 BACHELORETTE PARTY

✔ Pick up from your hotel

✔ Hummer Limo Transportation

✔ VIP entry to 3 nightclubs

✔ No Line, No Cover, Gratuity Included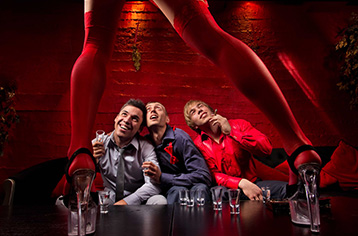 STRIP CLUB TOUR

✔ 4 hour SUV Limo Charter

✔ VIP entry to Nightclub

✔ VIP entry to Strip Club

✔ No Line, No Cover, Gratuity Included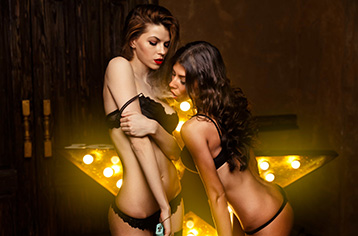 BACHELOR PARTY

✔ Pick up from your hotel

✔ VIP entry to 3 strip clubs

✔ VIP Host

✔ All Inclusive