Reliable Transfer on the Strip
Las Vegas attracts millions of visitors each year from all corners of the earth. From strolling along the bustling Strip and staying in luxurious hotels to dancing at nightclubs and seeing the latest headliners, the entertainment never stops. While you may know where you want to go while in Vegas, there are some other preparations you'll need to make before booking your flight. Transportation is of the utmost importance as you will need a reliable vehicle to get around the city.
Visitors will find a variety of public transportation in Sin City, such as the Las Vegas Monorail, taxis, rental cars, and ride-share options. However, none of these options compare to the comfort, privacy, and convenience of limousine transportation.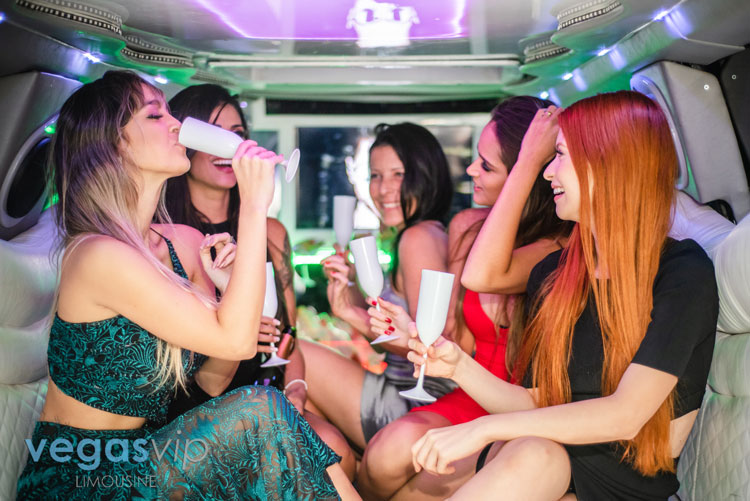 Why Choose Limo Transportation?
Limo transportation is a luxury vehicle service commonly used for weddings, bachelor parties, bachelorette parties, corporate events, and other special occasions. This type of service can also be used as an alternative to public transportation. Many travelers do not want to deal with the hassles of hailing a taxi or sitting in traffic. Limo transportation eliminates these concerns by providing a reliable vehicle equipped with a wide range of lavish amenities, as well as a friendly driver with extensive knowledge of the area.
Here are a few other benefits you can enjoy by booking a Las Vegas limo service:
Safety – Splurging on limo service means that you will be placed under the care of a professional chauffeur. These chauffeurs have passed full background checks and all vehicles are fully insured and have been meticulously maintained.
Ease of Travel – Limo transportation is one of the most comfortable ways to travel. Limos are known for their plush wrap-around seats, mood lighting, mini bars, ample floor room, and other amenities designed to help you relax.
Cost-Effective – Riding in a limo can actually be cost-effective, especially if you are traveling with a group. It can be costly and time-consuming to hire multiple taxis or rent numerous vehicles. With limo service, you can all stay together.
Privacy – Whether you're enjoying a girls' weekend or an anniversary, you'll likely want your privacy. Limousines provide ample privacy to visitors due to tinted windows and a partition between the driver and passenger area.
Reliability – You can count on your personal driver to be ready to pick you and your group up at the agreed-upon time. This means that you won't have to miss a single moment waiting around for a taxi or ride-share vehicle.
Impressions – Looking to make the right impression when you show up to an event or club? Pulling up in a luxurious limousine is sure to do the trick. Choose from a large fleet of lavish limos.
Convenience – Everyone knows that driving in Las Vegas can be both stressful and frustrating at times. Finding parking, sitting in traffic, and maneuvering around pedestrians can be tough. This is never a problem with limo services.
People come to Las Vegas for all types of reasons. Many want the opportunity to visit some of the most famous nightclubs in the world, such as XS Nightclub, Drai's Nightclub, Light, Marquee, Omnia, Jewel, TAO, and Zouk. These mega clubs are known for their epic parties, expansive alcohol menu, upscale table service, and a long list of incredible DJs and artists.
Some visit Las Vegas for sporting events and shows. Allegiant Stadium and the T-Mobile Arena have a full calendar of events throughout the year that attract countless visitors. Other popular places in Vegas, such as the Las Vegas Motor Speedway and Red Rock National Park, are also frequented by travelers.
Of course, staying in Las Vegas wouldn't be complete without booking a room at one of the city's top hotels. From Caesars Palace and Bellagio to Wynn and Cosmopolitan, Las Vegas is known to offer some of the best accommodations on the planet. However, regardless of where you go, you'll need reliable transportation to get there. Vegas VIP Limousine offers reliable limo transportation to anywhere you want to go in Las Vegas.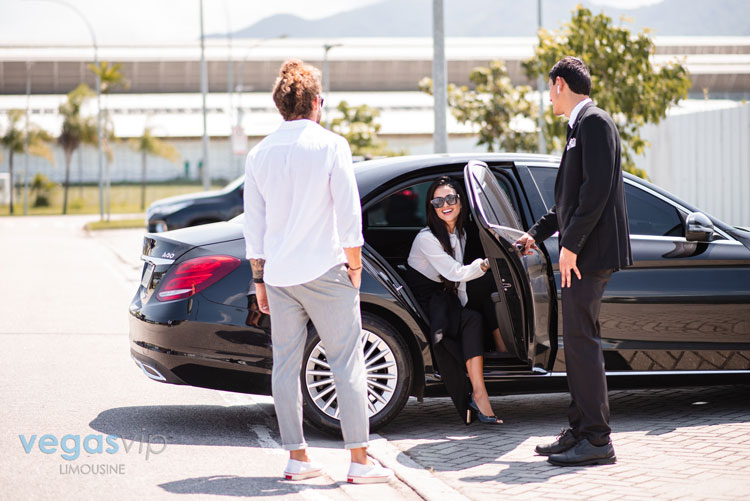 Vegas VIP Limousine Service
Vegas VIP Limousine provides the very best in style, service, and comfort in the Las Vegas area. When planning a trip to Vegas, you'll want to choose the right vehicle to meet your needs. At Vegas VIP Limousine, you'll find vehicles of all sizes, ranging from models that accommodate just three passengers to massive party buses that can hold up to 40 guests.
Here's a look at some of our most popular options in the fleet: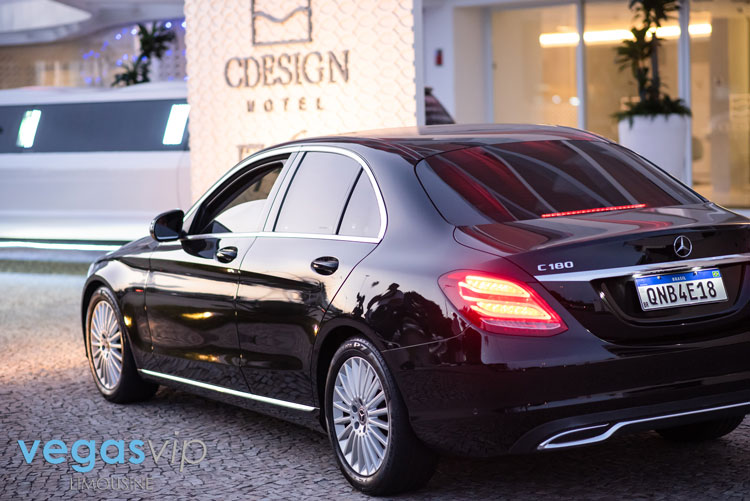 1. Stretch Sedan Limo
The Stretch Sedan Limo can accommodate up to three guests and offers leather wrap-around seating, tinted windows, soft ambient lighting, and a mini bar.
2. 6 Passenger SUV Limo
Up to six passengers can comfortably fit in the Stretch SUV Limo. Inside, you'll find leather seating, a 15" LCD TV, strobe lights, disco lights, and much more.
3. 8 Passenger Super Stretch Limo
This 8 Passenger Super Stretch Limo offers unparallel comfort, a sleek exterior, mood lighting that lines the floor and ceiling, and an onboard mini bar.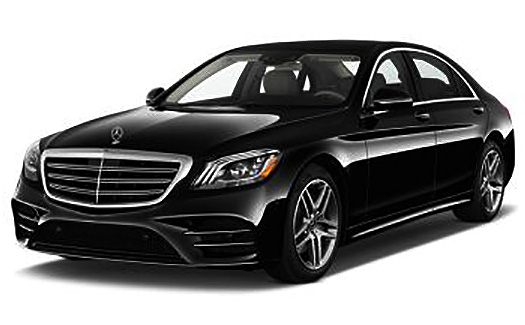 Up to 3 Passenger
Luggage Capacity: 2
book Sedan Limo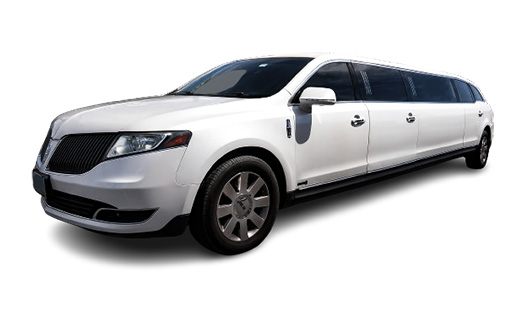 Up to 8 Passenger
Luggage Capacity: 2
book Super Stretch Limo
4. Party Bus
Invite up to 14 people to ride in this Las Vegas Mercedes Sprinter for an ultimate group travel experience. With lighted interior wall panels, extra-large windows, a privacy partition, and passenger controls, you can relax as you cruise through Vegas.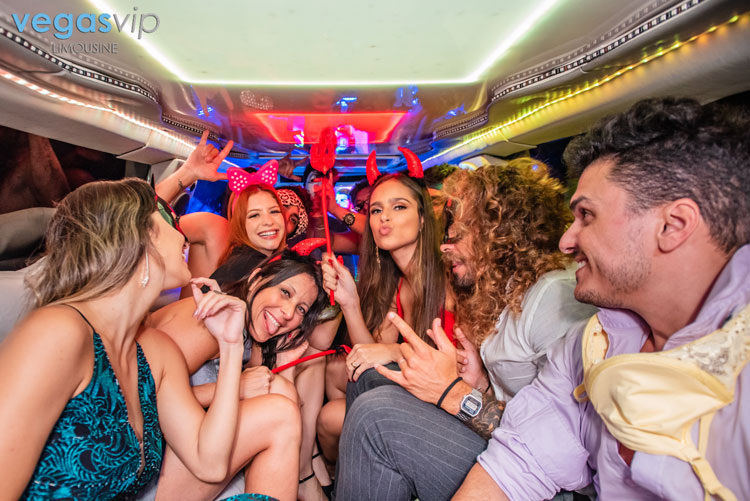 5. Hummer Limo
The Stretch Hummer Limo can accommodate up to 16 people and is available in standard black or bold pink. The vehicle is outfitted with leather seats, two 15" LCD TVs, mood lighting, and a mini bar.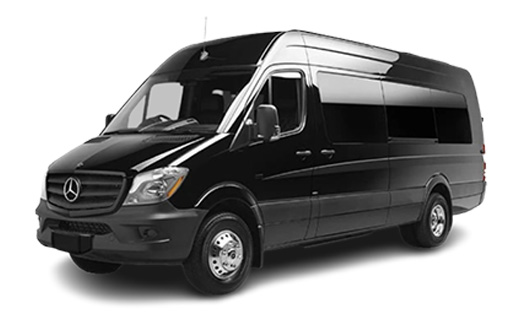 Up to 14 Passenger
Luggage Capacity: 2
BOOK EXECUTIVE SPRINTER LIMO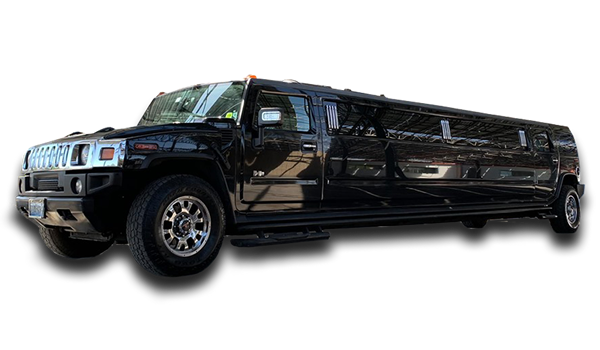 Up to 16 Passenger
Luggage Capacity: 2
book hummer limo
6. Super Stretch SUV Limo
With the ability to accommodate up to 28 passengers, the Super Stretch SUV Limo is both stylish and roomy. This fully custom-made SUV limo features fiery fiber optics, a mini bar, mood lighting, and leather wrap-around seating.
7. Limo Bus
The massive Limo Bus can accommodate up to 30 passengers. Inside, guests will discover multi-colored LED lighting, wide storage compartments, and bass-blasting sound systems.
8. Super Large Party Bus
One of our biggest limousines is the Super Large Party Bus which can hold up to 40 people. The bus is equipped with nightclub-style LED multi-colored lighting, plush leather seating, and large tinted windows.
Ready to book your transportation for your upcoming trip to Las Vegas? Vegas VIP Limousine can help!
In addition to offering an impressive fleet of luxurious vehicles, Vegas VIP Limousine also offers a range of VIP services. From Nightclub Crawl Tours and Shuttle Service to Airport Pick-Up and Corporate Events, you can count on Vegas VIP Limousine to accommodate your unique needs while you're in Vegas. You'll also find package deals for all types of events, such as bachelor parties, bachelorette parties, weddings, proms, and other special events.
No matter the reason why you're in Las Vegas or how long you plan to stick around, having reliable and comfortable transportation is a must. Don't waste your money on grimy taxi rides or rental cars which often come with hidden fees. Instead, trust one of Las Vegas' leading limo transportation companies to get you where you need to go. For more information about Las Vegas limo transportation or to book a vehicle from our fleet of luxury limos, contact Vegas VIP Limousine.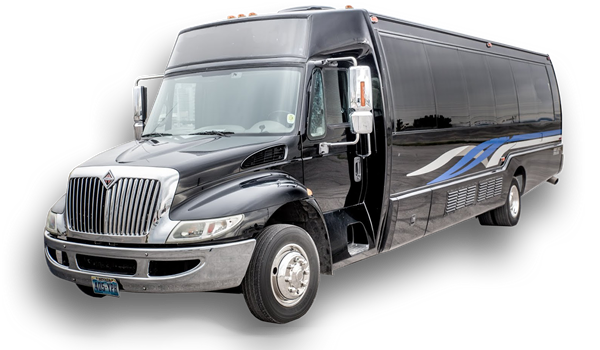 Up to 20 Passenger
Luggage Capacity: 2
book Limo Bus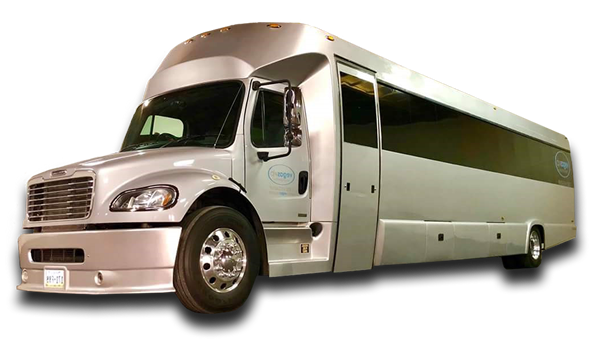 Up to 40 Passenger
Luggage Capacity: 20
BOOK SUPER LARGE PARTY BUS
VIP Limo Packages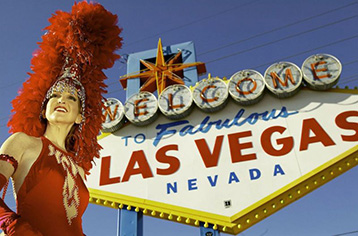 WELCOME SIGN

✔ Pick up from your hotel

✔ Two hours Las Vegas strip tour

✔ Welcome sign photo stop

✔ Drop off to your hotel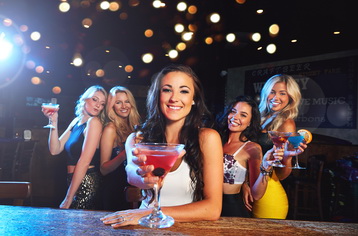 BACHELORETTE PARTY

✔ Pick up from your hotel

✔ Hummer Limo Transportation

✔ VIP entry to 3 nightclubs

✔ No Line, No Cover, Gratuity Included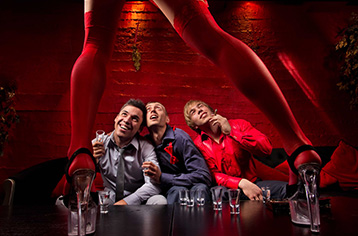 STRIP CLUB TOUR

✔ 4 hour SUV Limo Charter

✔ VIP entry to Nightclub

✔ VIP entry to Strip Club

✔ No Line, No Cover, Gratuity Included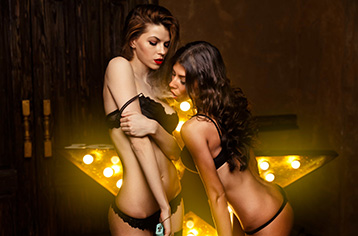 BACHELOR PARTY

✔ Pick up from your hotel

✔ VIP entry to 3 strip clubs

✔ VIP Host

✔ All Inclusive