Starting January 17th, 2017, the Shooting, Hunting & Outdoor Trade Show (SHOT Show) will be held at the Sands Expo Center Las Vegas. This trade-only event is restricted to individuals in the hunting and outdoor trade, as well as commercial sellers and buyers of military, tactical, and law enforcement products and services. This means that the show is not open to the public and no one under the age of 16 is permitted to enter the event. The upcoming four day event is expected to draw in more than 64,000 attendees from all sectors of the shooting, hunting, and outdoor trade industries.
Each year, the SHOT Show showcases a wide range of products, including those from the leather, pharmaceutical, medical, toys and games, sporting goods, lifestyle, and fashion industries. The annual show is one of the largest and most comprehensive trade shows of its kind. It's also the world's premier exposition of cutlery, firearms, ammunition, outdoor apparel, and related products and services. While the show is held in Las Vegas, the event attracts buyers from all throughout the United States and from over 100 countries around the globe. The SHOT Show is managed and produced by ConvExx and sponsored by NSSF.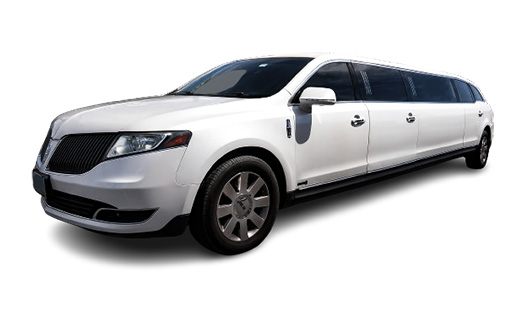 Up to 8 Passenger
Luggage Capacity: 2
book Super Stretch Limo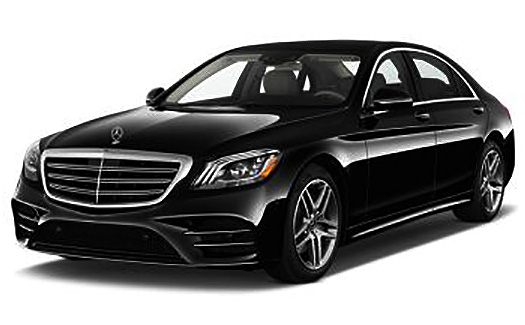 Up to 3 Passenger
Luggage Capacity: 2
book Sedan Limo
Whether you're traveling to Las Vegas by yourself or with a group of co-workers or employees, solid transportation is a must. Traffic in Las Vegas can be rather unpredictable, especially during convention weeks when visitors from all around the world are arriving. There's no better way to get around Las Vegas than in a private limousine or other luxury vehicle. Not only are there vehicles of all sizes to accommodate groups of one to more than 30 passengers, a rental also comes with a qualified and fully trained chauffeur who will pick you up from the airport and safely drive you to the trade show.
Hiring a limo for your trip to Las Vegas offers numerous advantages. Your pristine vehicle will be equipped with all of the luxury amenities you'd expect to see in a high-caliber vehicle, including air conditioning, televisions, premium sound systems, mini bars, and premium seating. Most luxury vehicles have additional room to hold luggage, allowing you to simply relax as your suitcases are stored in the vehicle for transport to your hotel. Best of all, you won't have to deal with the hassles of driving in an unfamiliar city.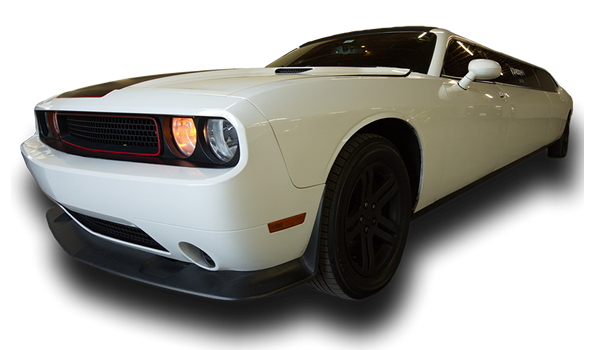 Up to 8 Passenger
book Dodge Challenger Limo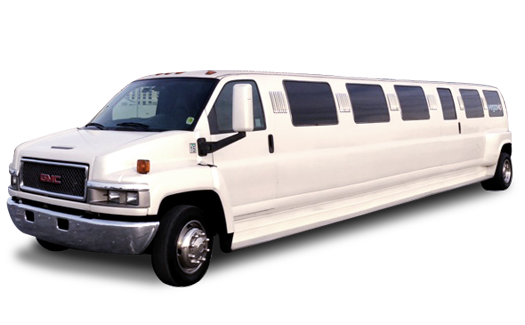 Up to 30 Passenger
Luggage Capacity: 2
book giant limo
If you've been on the lookout for the best VIP style transportation in Las Vegas, you can end your search. Vegas VIP Limousine offers top-notch luxury vehicle services for all of your events and nights out on the town. Whether you're traveling solo or with a group, we have a diverse fleet of luxury vehicles that can accommodate your unique needs. Choose from compact sedan limos, 6 passenger limos, 8 passenger limos, or a super stretch SUV limo. We also have Hummer limos, party bus, limo bus, and a Dodge Challenger limo. Las Vegas is a city built on style and class. You're sure to fit right in while traveling in an upscale luxury vehicle.
Each of our vehicles is equipped with their own set of features and amenities. Some offer privacy screens, tinted windows, lighting systems, and even LCD touch screens that allow you to adjust the environment to your comfort level. Many models also house mini-bars often stocked with bottled water or cans of soda. If requested, hard liquor can also be stocked for your enjoyment. The biggest difference from vehicle to vehicle is size. While all of our vehicles feature comfortable plush seating, you'll notice that some vehicles are more spacious than others. For more information or to reserve your vehicle for the upcoming Shooting, Hunting & Outdoor Trade Show, contact Vegas VIP Limo today.
VIP Limo Packages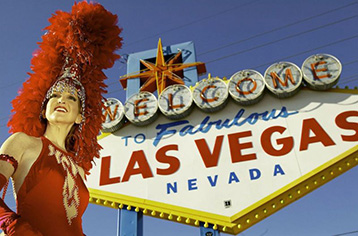 WELCOME SIGN

✔ Pick up from your hotel

✔ Two hours Las Vegas strip tour

✔ Welcome sign photo stop

✔ Drop off to your hotel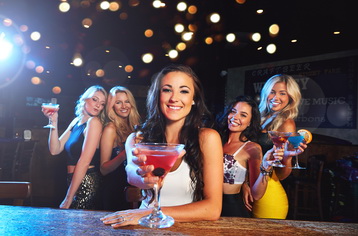 BACHELORETTE PARTY

✔ Pick up from your hotel

✔ Hummer Limo Transportation

✔ VIP entry to 3 nightclubs

✔ No Line, No Cover, Gratuity Included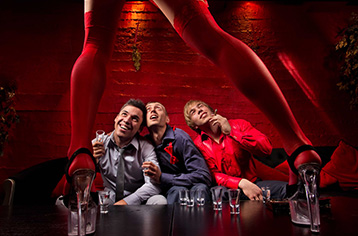 STRIP CLUB TOUR

✔ 4 hour SUV Limo Charter

✔ VIP entry to Nightclub

✔ VIP entry to Strip Club

✔ No Line, No Cover, Gratuity Included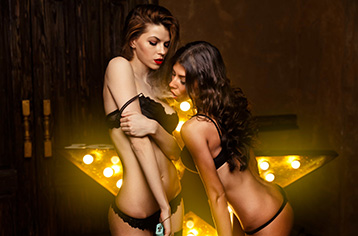 BACHELOR PARTY

✔ Pick up from your hotel

✔ VIP entry to 3 strip clubs

✔ VIP Host

✔ All Inclusive